Regula Keller, LVN
Postpartum Doula and Twin Specialist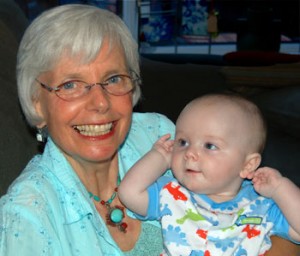 I grew up in Switzerland, and spent my childhood surrounded by farmland and rolling hills. I was fortunate to have loving, dynamic parents from whom I acquired my nurturing being and love of children. My passion and affection for taking care of babies began at a young age and I dreamed of becoming a pediatric nurse. I fulfilled that dream and graduated from a four-year Registered Nurse (RN) program at the Swiss School of Nursing in Zurich with a focus on pediatrics, maternity and labor and delivery.
I launched my career in Paris at the American Hospital in the maternity and newborn ward. When I moved to the United States, I worked for many years as a pediatric nurse in acute care hospitals in Chicago, San Francisco and at Children's Hospital in Oakland where I worked in the NICU as a Licensed Vocational Nurse (LVN). I have also worked in the Infant Center at UC Berkeley.
I am a mother of twin boys, now in their 20's, which has been invaluable experience for my life's work with children. I have profound empathy and compassion for parents and deep understanding from my own life experience.
Having assisted hundreds of families and babies over my career, today, I specialize in postpartum doula services in the San Francisco Bay Area. I provide newborn care and support in the early weeks after birth. My services include being an in-home baby nurse, lactation coach, mentor and ongoing consultant to new moms and dads. I also have a great deal of experience working with moms recovering from birth, including caesarean sections. I absolutely love this work and could not wish for a more fulfilling career.
I am fluent in Swiss, German, French and English. I am licensed in acupressure and massage. I am a lifelong learner and have been trained in effective communication, mindful parenting, women's issues and the healing arts. I practice yoga and am an outdoor enthusiast and love to hike.